…I would've stayed up reading it all night if I had the chance.
Gigi W., 12
BOOK I
Edge of yesterday
When geek-girl Charley Morton decides to build Leonardo da Vinci's design for a time machine, she has two goals in mind: to find out how the Renaissance artist, engineer, anatomist and inventor managed to DO IT ALL and get back in time to win the middle school science fair.
Will she make it? Read all about it!

…compelling. Cannot wait for the next adventure!.
Kirthi Kumar, 16
BOOK II
DA VINCI's WAY
Hacking time, twenty-first century Renaissance-girl wannabe Charley Morton travels back 500 years to glean the secrets of Renaissance master Leonardo da Vinci. Perfect science fair experiment. Until the news: her mother is gravely ill! Can she reverse-engineer time travel? And what future will she find if she succeeds?
Experience time travel for yourself!

... Explore STEAM through a unique lens. Extraordinary adventures await.
Debbie Phillips, chief engagement officer
BOOK III
SAVING TIME
Charley Morton, time traveler and modern-day STEMinista, is lost in the Renaissance with her "hero of history" Leonardo da Vinci. Her modern tablet reveals magic: technology from the future. Condemned for witchcraft, Charley must plot a quantum leap home—and if she fails? Talk about getting burned!
Hitch a ride through time with Charley and her friends.
---
---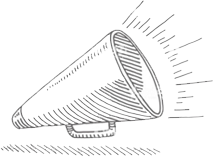 What readers are saying about Edge of Yesterday
"Edge of Yesterday  is  an outstanding book with so many amazing characters! I would've stayed up reading it all night if I had the chance."
—Gigi W., 12
"Charley's love for engineering is inspiring to girls facing obstacles while trying to follow their dreams. Realistic characters make it a fun read and leave you wanting more."
-Katheryn Wang, 16
"At a time when girls are underrepresented in the STEM field, finding a book that features a girl with enthusiasm and energy for engineering is really encouraging. The perfect amount of drama, science, and quirky and relatable characters—you'll feel an instant connection to Charley."
-Rita Zhang, 15
"While girls are currently underrepresented in STEM, Charley brings in a new perspective with Da Vinci's Way. She is quirky, relatable, and passionate about exploring and learning. Her journey is compelling. Cannot wait for the next adventure!"
-Kirthi Kumar, 16, founder, SheSoft Foundation
"a quantum reaction might be set off by surprising and uncontrolled emotion. . . ." The story of my life! Good read. Suspenseful."
-Sid Lieberman, sound engineer, Heartland; president, Bigfoot Audio Inc
"I enjoyed reading more about Charley's adventures with the Renaissance man himself, Leonardo Da Vinci. Da Vinci's Way makes you feel like you are journeying back to the late 1400s in a story packed with adventure and Keeps you intrigued to know what Charley is going to do next!"
-Ava Brandstatter, 12
"It's a wonderful thing when an author can weave a story where history meets fiction. Charley Morton represents the Renaissance girl that all young women have the potential to be, and for this reason, Saving Time is an educator's dream. Charley restores my faith in questioning the world and being fearless in the face of adversity. Another great read by Robin Stevens Payes."
-Tosin Adetoro, owner of Get Into STEM, LLC, and STEAM educator
"Through the lens of an everyday middle school girl with an aptitude for both humanities and science, readers will become rapt by Charley's enchanting world. Her infectious love for STEM will inspire all inquiring minds."
-Michaela A. James,14
"Action, adventure, suspense, and dare I say some romance are what await you in Saving Time. Payes captures the true teenage spirit of heroism, friendship, and passion for knowledge, while paving the way for new adventures in STEM and teaching us quantum physics in the process."
-Stephen Hodges, author of The Magic Poof
"My son and I read the book together, which was a great experience. We did research as we read, and it ended up being a great learning opportunity for both of us. I appreciated that there were life lessons learned that all readers could relate to. I even found myself laughing out loud to some of Charley's comments. Overall, it was a great read."
-Vanessa Carrillo, mother of a sixth grader and director of Columbia University Girls in STEM program
---
She who tells the story . . .
"If you could go anywhere... any when, where would your time travels take you?"